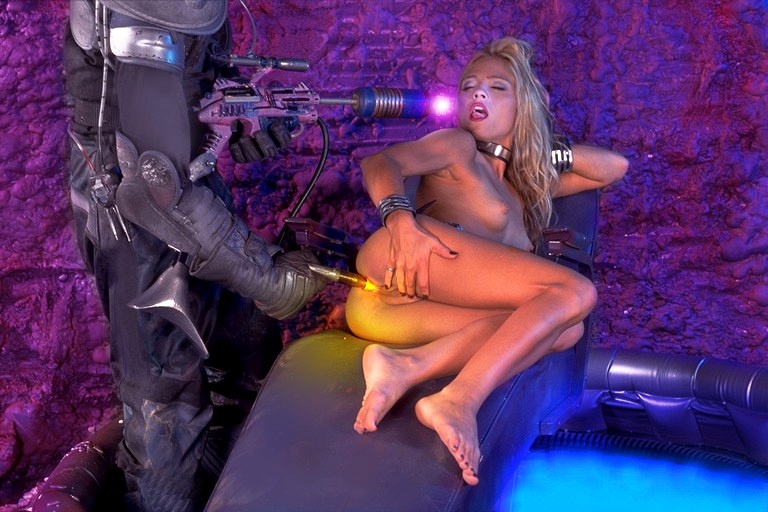 Here is another gallery by member request. Again this scene was filmed more than 20 years ago. The film was scanned and converted to digital format. The scene covers the futuristic sci-fi porn niche, where skinny blonde Victoria Knight was captured by a dirty alien breeder who probes her ass and pussy, preparing her for interracial hardcore sex in his filled with goo swamp. Here is the story:
Welcome to the Baptism, introducing the birth of a new breed of Spacegirls, starring Victoria Knight! Victoria is sent out to investigate the mysterious disappearances at Mount Shazoon as she was surprised while squirting by a unfriendly visitor! Enjoy! Watch Trailer!

You need to be logged in to see this part of the content. Please Login to access.