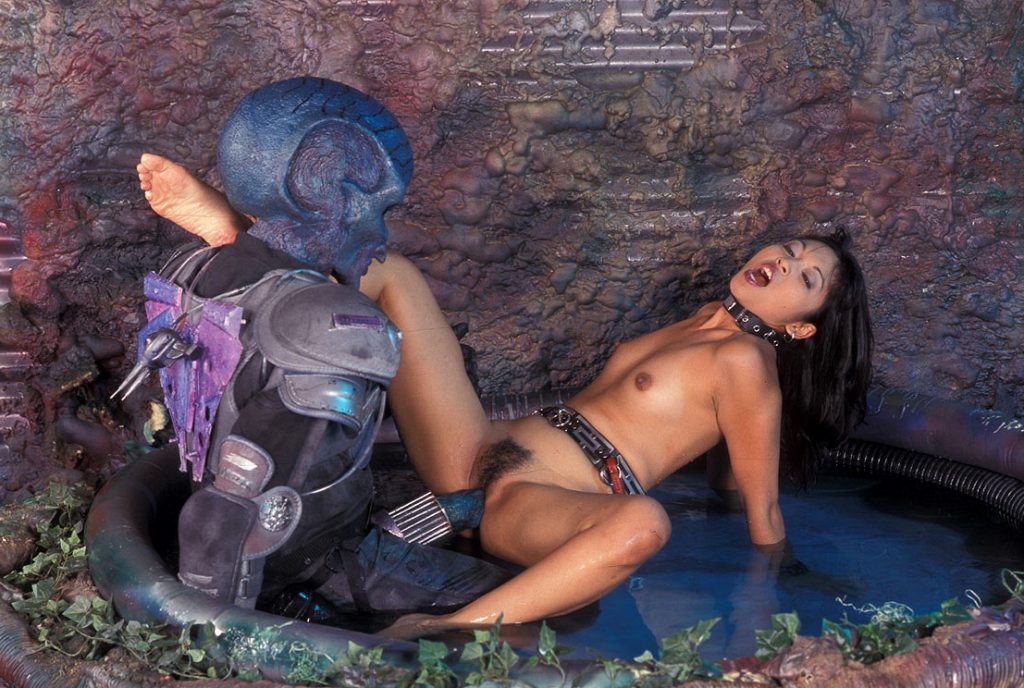 I just got a request from a member to post a couple of old picture galleries. The pictures were shot more than 20 years and used to be posted on www.XxxSpaceGirls.us. The photos were taken with a film camera and later scanned and converted to digital format. Here is the original story behind this particular scene, where a gigantic dick drills tiny Asian pussy:
Spacegirl Mika Tan has been transported to the ALIEN LAIR of the INTERSTELLAR SEX ALIEN, XARCON!!! As Mika begins to realize she is not in her Earthly Environment she is immediately confronted with the Multiple Alien Cock Wielding XARCON!!! The sexy Asian girl has to be interrogated by the ALIEN that begins to ready her for OUT OF THIS WORLD penetration with its HUGE FAT COCK! The dirty alien was hoping to retrieve important information during Mika's intense orgasms. The first Cock is a single mouthed GIANT that immediately begins to work its way into Mika's, now gaping, PUSSY followed by the first in several ALIEN CUM BATHS!!! The second COCK is a massive DOUBLE HEADED SNATCH AND ASS EATER that shoots UNREAL AMOUNTS of ALIEN JUICE all over Mika's ASS, SNATCH, and BODY!!! Enjoy! Watch Trailer!

You need to be logged in to see this part of the content. Please Login to access.