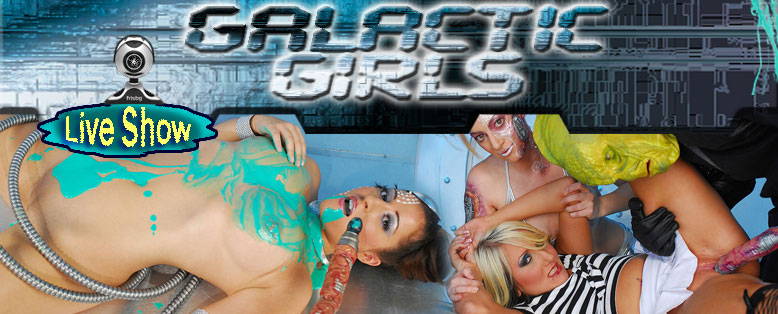 Ami and Eve in the Powers of Pussea
Trapped on the home planet of the Trimon Alien, Queen of Pussea Ami Emerson and her Galactic Girl Warrior Eve Mayfair found themselves losing powers quickly. Unable to find the alien, to steal his powers, the babes were quickly forced to participate in a sexual ritual to save themselves. For love of her queen, Eve Mayfair penetrates Queen Ami with powerful pussy toys to help her regain her strength. Watch the dripping pussies of the wild Galactic Girls and their heaving breasts as their ritual reaches its climax! Stay tuned to Galacticgirls.com to catch the breeding of the new Cybourg race as the planet of the Trimon is faced with extinction...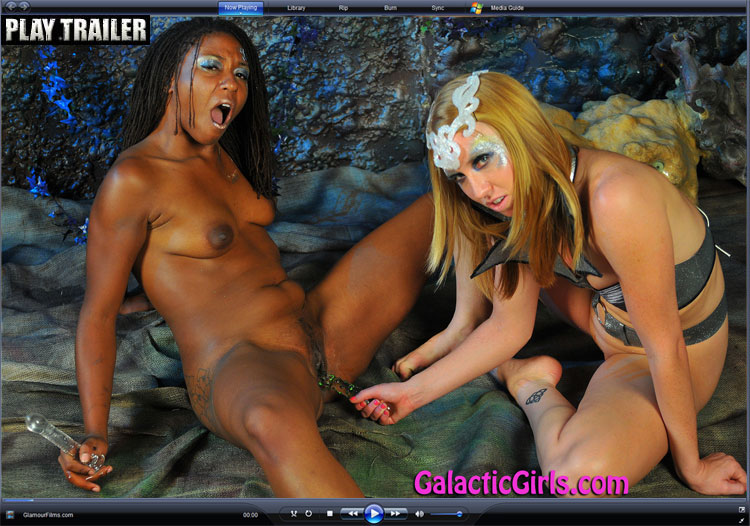 ---
Evie Dellatosso in Alien Swamp Invasion
Evie Dellatosso finds herself in the alien swamp attempting to capture the alien. Little does she know that she is being watched. The caves powers caused the galactic girl to grow weaker, and in a vicious fight, Sci-fi Galactic babe is defeated by the alien. She is forced to fulfill his sexual alien desires taking his Huge 16 inch alien cock. Watch the struggle, as the Galactic babes pussy gets probed and violated inside the swamp…. Stay tuned to see who wins this battle and what happens when Evie Dellatosso gains alien powers of her own on GalacticGirls.com!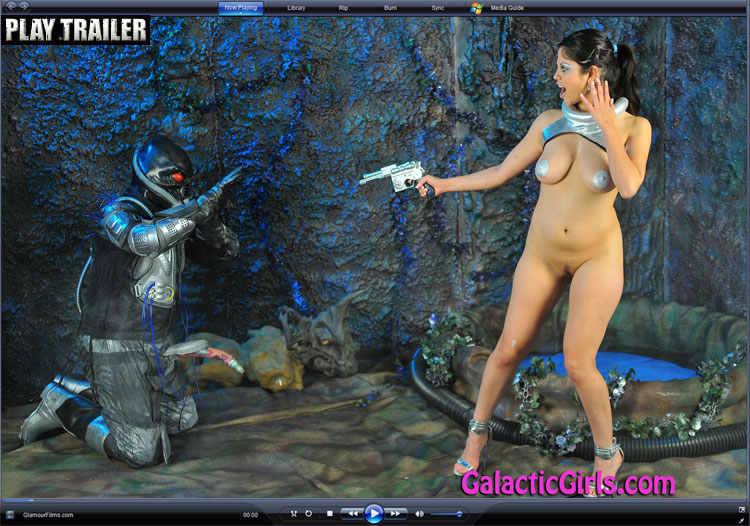 ---
Claire Dames in Alien Abduction
Fellow Galactic Girl Claire Dames landed on Planet Pussea trying to rescue the abducted comrade Max Mikita. Little did she know that the evil alien breeders have hired new genetically altered race (Trimons) from the Andromeda galaxy, to help them in this everlasting intergalactic war. Galactic Girl warrior Claire Dames was abducted right after she landed and brought to the Sci-Fi DNA lab. Here the evil alien baby mind has decided to breed the galactic girls with this new alien race and try to produce a new breed of super alien soldiers. Enjoy!