Kagney Linn Karter in Alien Experiment
Abducted by the evil Cybourg, Kagney Lin Karter finds herself controlled by a device of superior technology. Attached to the brain wave of the Cybourg, the Galactic Girl is forced against her will to extract DNA from her own pussy to continue the Cybourg species on the Planet Pussea. Completely under the control of the Evil abductor, Kagney rubs the device on her firm huge breasts, Sucks it, and inserts it all the way inside her; unable to fight or resist. Watch as the Cybourg completely dominates her tiny sexy body only on GalacticGirls.com...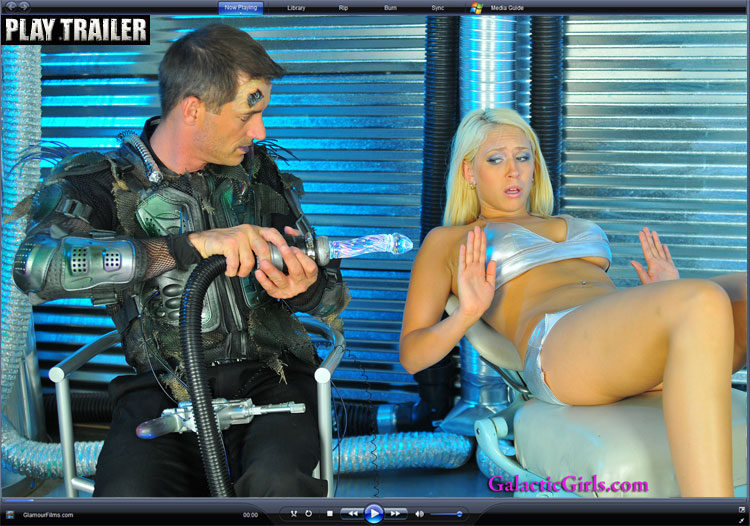 / MP4 Video /
---
Jana Cova in the Galactic DNA Dream
Spacegirl Jana Cova is on a mission to combat the Galactic growth of the Evil Alien Empire! Armed with her Pulse Beam Weapon, Jana begins to survey the Probe apparatus. Suddenly, the Tentacles come to life and begin to Suck Her In, disarming her and wrapping her into their Sucking Web! The more Jana Cova struggles, the more powerful the Alien Sucking Tentacles become, forcing themselves into her mouth! As Jana bites and struggles with one Alien Tentacle, the other makes its way into her Hot Pussy she is losing the battle!!! The Alien Pussy suckers begin to fully take control and Spacegirl Jana Cova has been subdued for the NEXT STAGE of Alien Pussy Control!!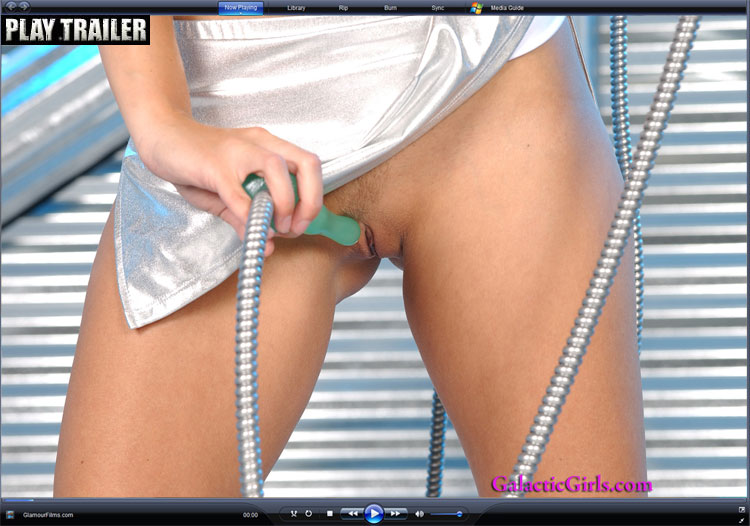 / MP4 Video /
---
Evie Delatosso in Mind Control Feeding
Evie Dellatosso awakened to find herself in a cold, unfamiliar room. She glanced around to find that she was alone, surrounded by strange machines and terrifying devices. Could she be dreaming she thought? Just as the thought crossed her mind, her dream turned into a nightmare. An unfamiliar creature approached her carrying a device. Terrified, she tried to communicate with him, but he would not speak. As he placed the device on her head she began to loose all rational though. Her thoughts became blurred and foggy and not her own. Her thoughts told her to do things, as if something was controlling them...read the whole story on GalacticGirls.com!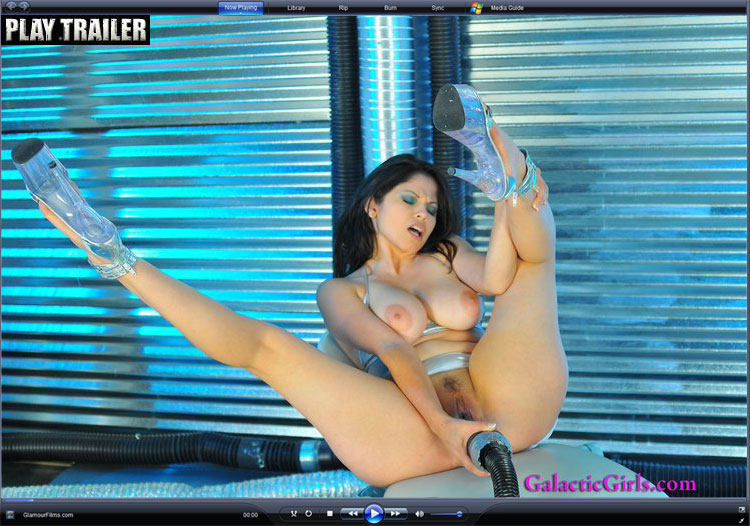 / MP4 Video /