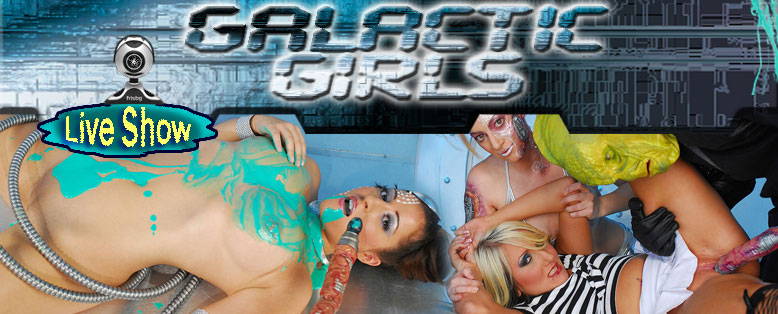 Galactic Queen Transformed By Tentacles
In this wild SciFi sex film, we find big boob galactic Queen Kym lost in huge cargo ship, somewhere in the galaxy of Casiopenis. The Queen heard strange noises coming from the dark. Scarred she looked around and saw strange tentacles crawling towards her. She screamed for help, but it was too late. The tentacles grabbed Kym and pulled her towards the transparent sarcophagus nearby. At first Kym was terrified, but after a while she felt sweet fetish sexual desires. She felt extrimly horny when two tentacles drilled her tight pussy. Little did she know, that she was a subject of a new experiment setup by the Alien Baby Mind. Pleasured sexually in the sarcophagus the big boob Queen started to transform?! This is another exclusive tentacle sex movie by Mistress Ania. Enjoy!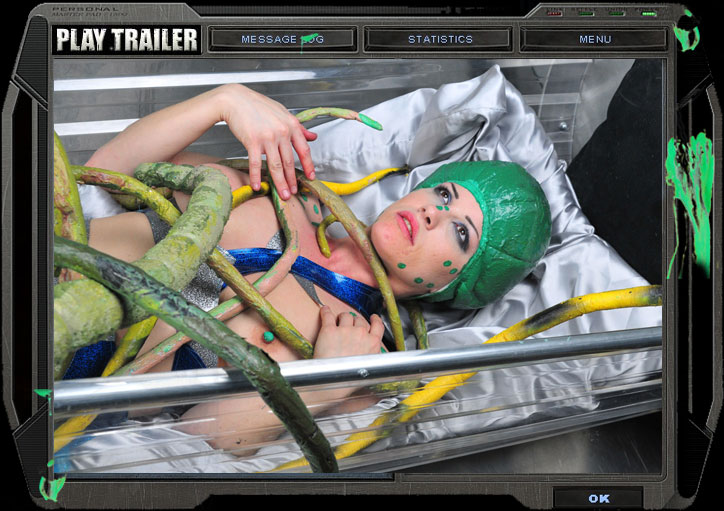 ---
Shay Lynn in SciFi Tentacle Bath
In this classic SciFi video we find exotic dancer Shay Lynn taking a bath after a show Europe. She ways down relaxing her strong muscles, when she heard a strange noise. Shay opened her eyes and saw nasty alien tentacles coming out of the walls. The water in the bathtub was full with dark reddish slime, which was infiltrating her blood stream keeping her an easy target for the crawling tentacles. Little did Shay know that she was a part of an experiment conducted by the Trimon Aliens. The Alien invaders were trying to improve their race in order to fight the brave Galactic Girls. Shay was completely under the control of the tentacles and started enjoying the sexual pleasure. At the end some tentacles squirted all over her hot muscular ass. This is another exclusive alien sex production by Mistress Ania. Enjoy!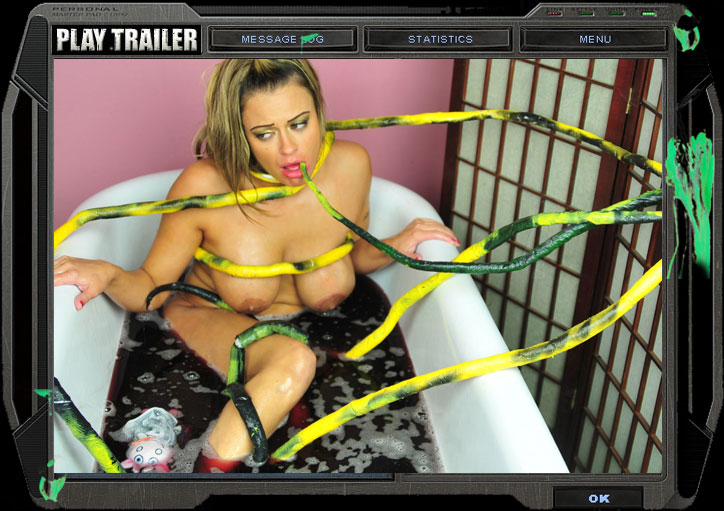 ---
SciFi Warrior captured by Alien Tentacles
This is the second part of the adventures of the Sci-Fi warrior Lana White. In this alien porn video Lana was captured by the Trimon tentacles and probed hard while laying in the colorful swamp. Lana was sedated by the slime and the only thing she could feal is the kinky fetish tentacle pleasure deep in her pussy. She also experienced the teasing tentacles on her fine skin. The brave girl Lana also felt pleasure when the alien tentacle went over her pierced small boobs. Will ULTRA send somebody to help the captured spy? Stay tuned to Galactic Girls and find out! This is another exclusive scifi sex production by Mistress Ania. Enjoy!