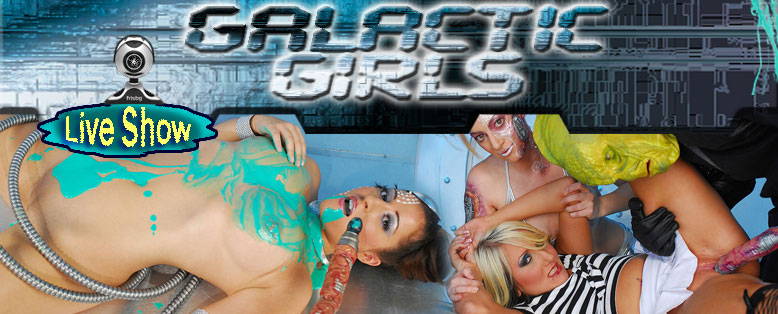 Lexi Love in Sci-Fi Sex Injection
Petite Blond Galactic Warrior Girl Lexi Love is enticed by the rumors of the alien and his experiments. She allows him to trap her, pretending to be afraid to his huge XL Cock. As soon as she is able, Lexi Love traps the alien and fucks him draining his powers. She rides him in every position and sucks the last drop of power from his cock to become the most powerful Sci-Fi Warrior. Stay tuned to GALACTICGIRLS.COM to watch as galactic girls use their sex powers to take of the planet of Pussea! Join our Adult Fantasy Park Forum and post your comments!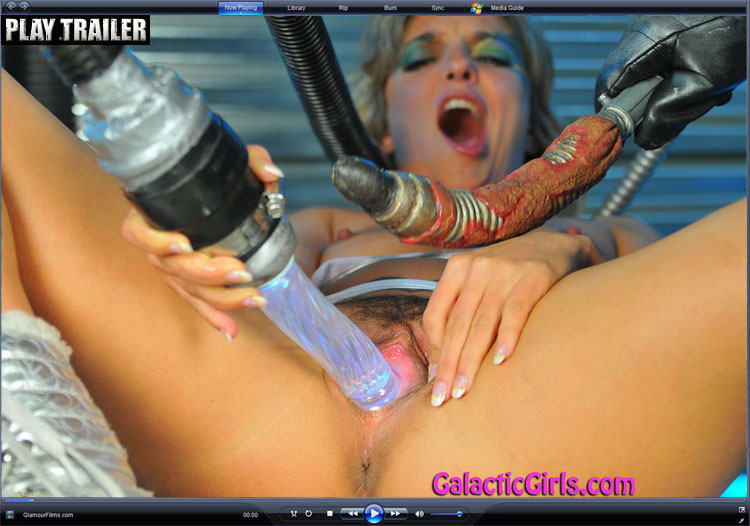 ---
Eve Mayfair in the Sci-Fi Alien Powers
The mass decline of the alien race Trimon has weakened the powers of the evil breed. There are too few aliens to breed with and Galactic girl capture has proven to be dangerous. As a last feeble attempt at survival, the remaining Alien soldiers have decided to capture the Hot Cyborg Galactic Chicks to strengthen their weakening rule. Little did they know that the weakened species is no match to the Wild Sex Crazed Cyborg Chicks. Watch as Eve Mayfair, kinky black Cyborg unleashes her fetish sexual desires draining the Alien of his final powers with her soaking wet pussy. Will the Trimon race survive of will a new species prevail? Stay tuned to galacticgirls.com!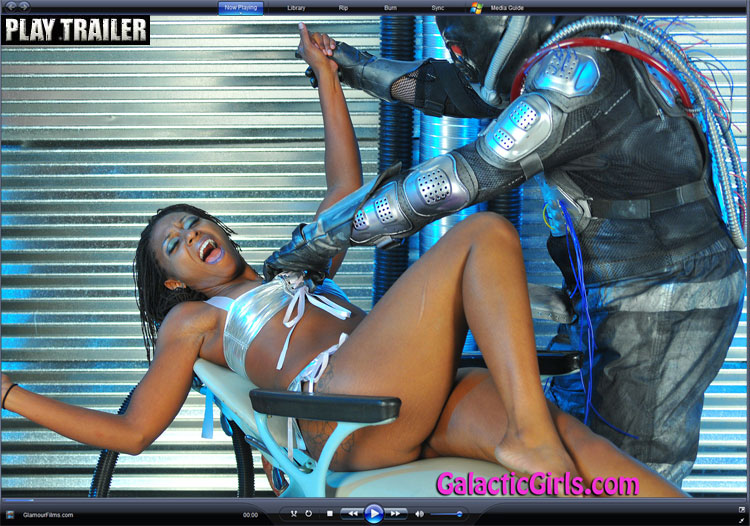 ---
Kya Tropic and the Alien Doctor in the DNA Implant
Sci-Fi teen girl Kya Tropic was abducted by the Trimon alien race. These nasty alien sex breeders have stolen cutting edge technology from the evil alien baby mind. They decided to try and breed their own super Sci-Fi solders. Asian babe Kya Tropic was their first DNA experiment. Check out this BDSM movie, where the alien Trimon doctor tries to implant the DNA sample inside Kya's vagina. The kinky alien tentacles felt very comfortable and seducing. Kya was probed successfully. Was she? Stay tuned for the next part, where she turns to powerful galactic girl warrior and ruins the evil alien plans! Enjoy!