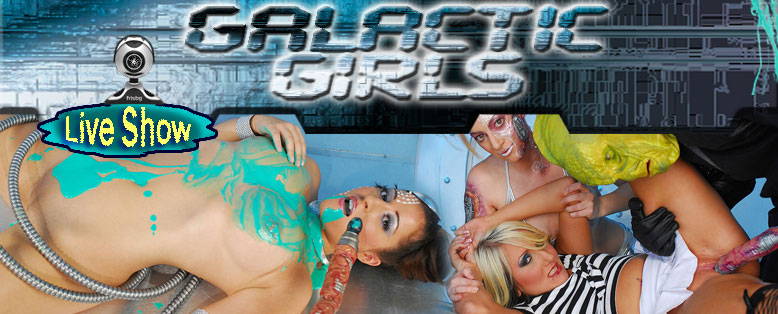 Aubrey Addams in Alien Sexual Encounters
Lured into the cave of the Trimon Alien, Galactic girl Aubree Addams finds herself trapped with no way out. Excited by her large breasts and petite body, the alien captures her, forcing his 16 inch penis deep down her throat and inside her tight wet pussy. As the struggle continues, defenseless Aubree Addams gives into the demands of the Alien, and lets him take full advantage of her tiny tight body. Stay tuned to GalacticGirls.com to watch the next episode as the Alien seeks revenge!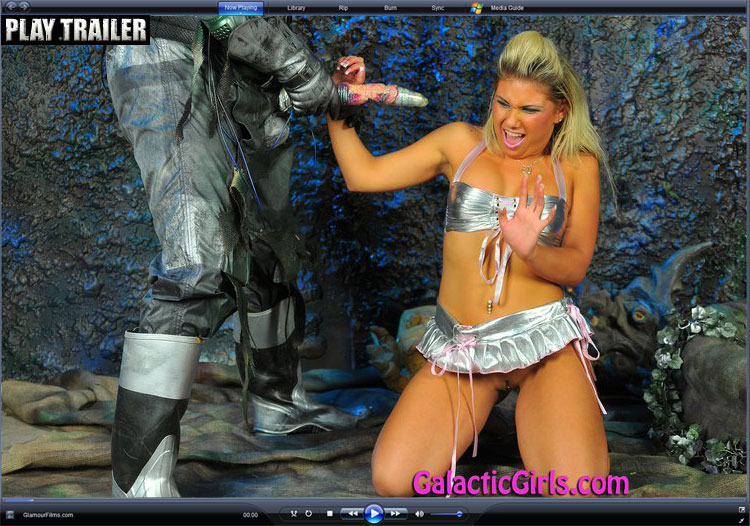 / MP4 Video /
---
Eve and Ami in the Galactic Battle
In the fight between good and evil, Galactic Babe Ami Emerson was captured by evil sex cybourg Eve Mayfair. Determined to probe the galactic girl for scientific breeding experiments, Eve Mayfair forces probes into Ami's tight pink pussy causing her to scream in fear! In a fierce battle the tables turn…. Watch the wild sex acts of the interracial space girls on Galacticgirls.com!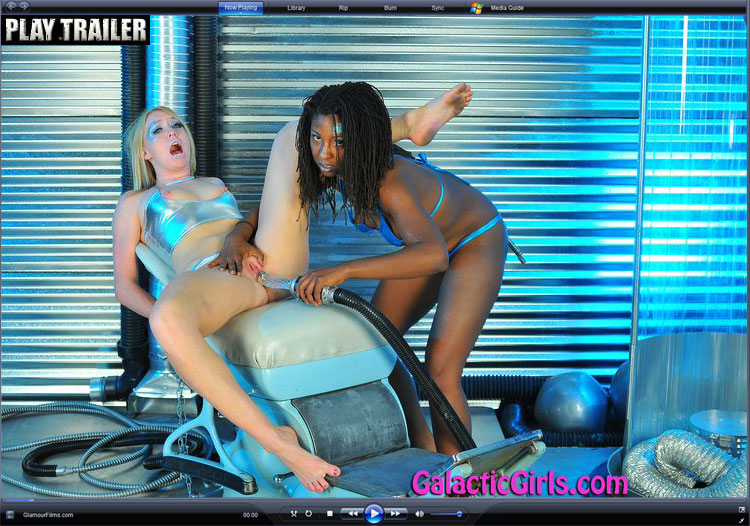 / MP4 Video /
---
Kya Tropic in Sci-Fi Teen Sex
Sci-Fi galactic teen Kya Tropic has already been probed by the nasty alien species "Trimon." Having Alien DNA implanted in her pussy, the huge tit babe becomes a sex machine. Seducing an unsuspecting alien with her new found Galactic powers, she allows the alien to implant his own sperm giving her full powers of the Trimon Species. After a hot and heavy boob job and very hard fuck, the alien is drained of his powers and looses consciousness allowing her to take over the ship!

/ MP4 Video /