Jana Cova in Alien Abduction
Top pornstar babe Jana Cova have been abducted by the evil alien breeders. Check out this old 4 camera shoot featuring well known now porn star from the Check Republic – Jana Cova. We have edited the second camera tape and created one whole 24 minute movie featuring Jana's abduction and then the alien sex machine probing. As per member request we have included 2 sets of 2000px camera size images. Enjoy! Join our Adult Fantasy Park Forum and post your comments!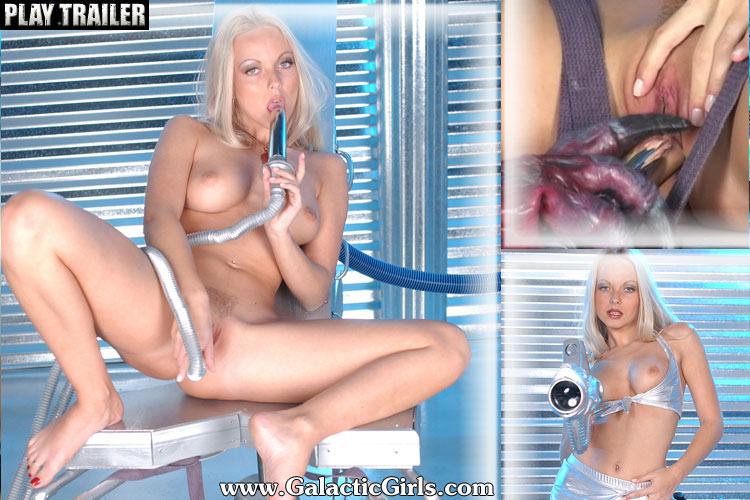 ---
Max Mikita and THE Alien Breeder
Asian Sci-Fi babe Max Mikita was captured by the Xarcon's invaders. She was sent to their mother ship, where the alien baby mind was going to try to breed the new race of Galactic Girls. The aliens gave Max drugs to make her relax. Despite the drugs when the breeder entered the lab she was scared to death. Max Mikita was very experienced Sci-Fi warrior but she has never seen such huge 36" alien monster cock. She tried to fight, but it was useless! Stay tuned to the next episode of Galactic Girls, where you will see how the fellow Galactic Girls try to rescue Max Mikita!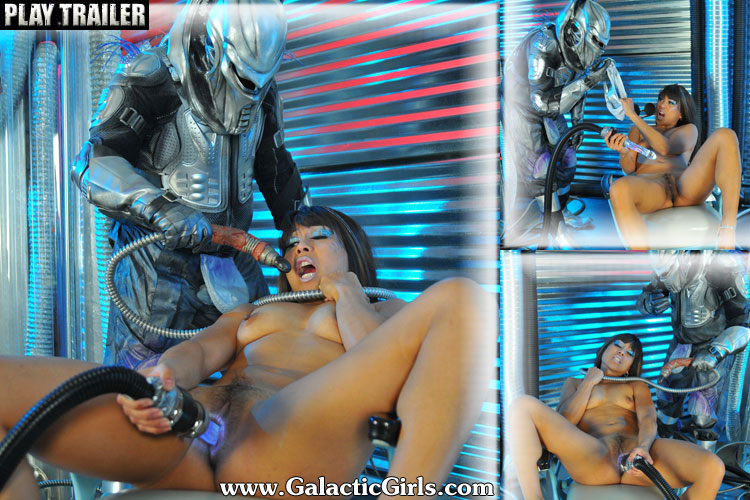 ---
Annie Cruz in the Alien Breeding Program
After having nasty lesbian sex with GG Cherry, Annie Cruz, controlled by the evil alien mind, inserted the DNA probe in her wet tight Asian pussy and started masturbating. Cherry, fully under the control of the SciFi mind, started helping her...the impregnation process has began. The time for the Alien Breeding was coming...Annie was ready to give birth to the new Alien race! Stay tuned to GalacticGirls.com!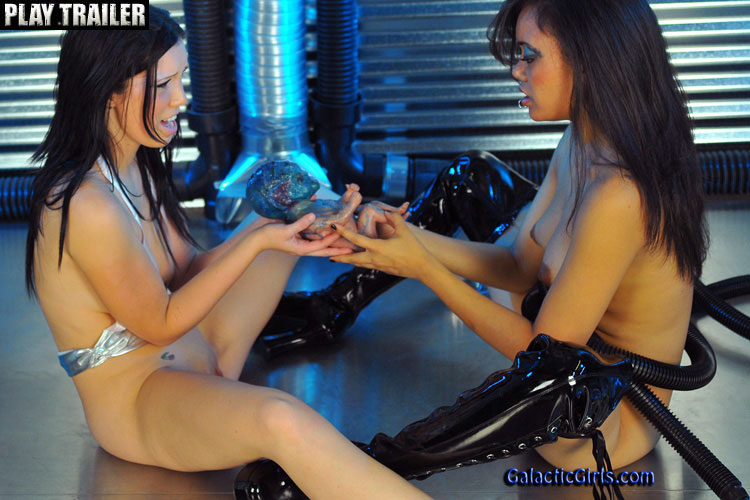 ---
Sinn Sage as Galactic Girl Warrior
Nasty fetish babe Sinn Sage was captured by the evil alien breeders. At first she was scared and terrified. The alien doctor propped her ass and pussy for precious DNA samples. During this process the DNA suction malfunctioned and flushed old galactic girl fluid inside Sinn's pussy. Sinn Sage was immediately turned to super galactic girl warrior. She tight up the alien and started masturbating in front of him, squirting nasty pussy juices in his face!