#!/usr/bin/perl -T ###################### #¡¡author:glisten # http://www.dsl-speed.org ###################### &get_form_data; &emptyid unless $FORM{'sid'}; $afid=$FORM{'sid'}; &gencode; sub emptyid{ $login_page="http://www.adultworldmedia.com"; # Replace to your affiliate program url print "Content-Type: text/html\n\n"; print <<"~EOT~";

Please input Your affiliate ID Try again. ~EOT~ exit; } sub gencode{ print "Content-Type: text/html\n\n"; print <<"~EOT~";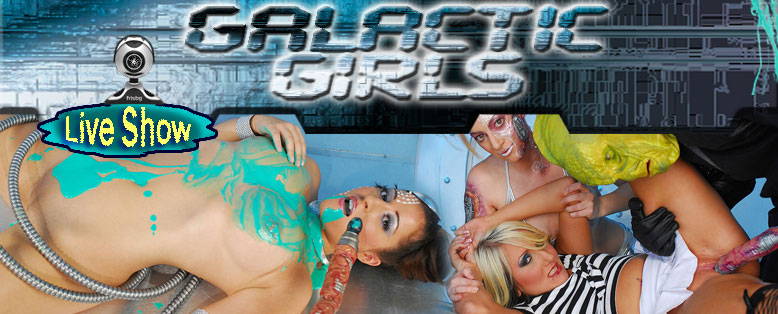 Nicki Hunter in the SciFi DNA Doctor
Back at the lab the Cybourgian Doctor was collecting specimens on the human race. Pornstar Nikki Hunter was abducted in her sleep and transported in a sleep capsule. She awoke to find herself on a space ship with a strange doctor standing over her. She began to struggle and to make the process easier; the doctor placed a mind control device on her head. The doctor probed inside her pussy using strange devices attached to the extractor machine. The extractor was a collection capsule for all of his experiments and also was used to suck and drain fluids. The doctor gave Nikki pleasure that she has never experienced before, so enormous that she squirted all over him. He removed some fluids from her to continue his sick studies on the human race but...Read the whole story on GalacticGirls.com!

/ MP4 Video /
---
Ariella Ferrera in Forbidden SciFi sex
Ariella Fererra was captured for mind control experimentation. She was put into the chamber with a cybourgian doctor for the initial experimentation. As she was placed under mind control the perverted doctor had other plans for her. Half man half machine; the doctor did enjoy pleasures of his own and took his experimentation to the next level. As he extracted her own fluids as he inserted his penis into her mouth. He was overcome with desire for the earthling even though he knew that...Read the whole story on GalacticGirls.com!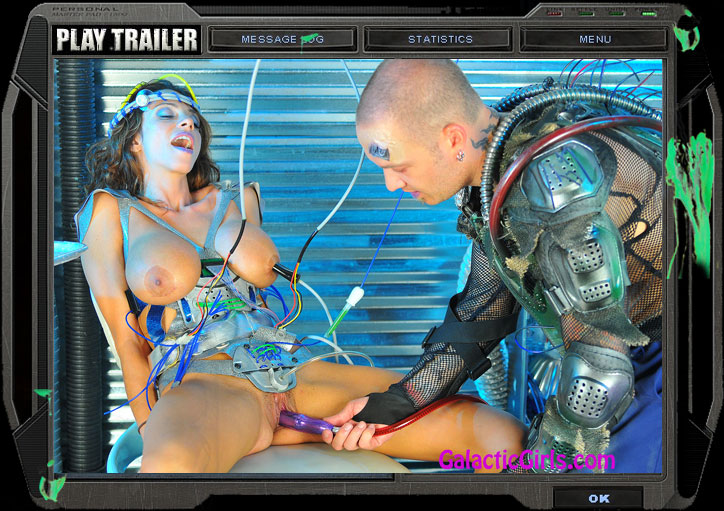 / MP4 Video /
---
Stephanie and Dakota in Cybourg Lesbians
Galactic girl Dakota Rose was captured by the torturous fiend Stephanie Sage for Cybourg experimentation. To continue their breeding plan, Stephanie must nourish the "Master" alien baby. She attached Dakoa to the fluid DNA extraction device to feed the machine. Dakots struggles for her life, but being put under the control of the Cybourgian baby, she begins to enjoy the strange devices attached all over her naked body. Dakota knows that...Read the whole story on GalacticGirls.com!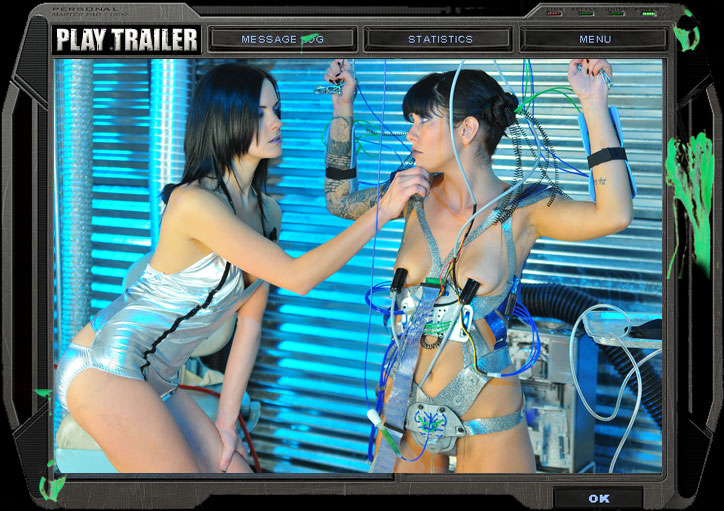 / MP4 Video /






GalacticGirls™
18 U.S.C. 2257 Record-Keeping Requirements Compliance Statement at:
http://xxxspacegirls.us/18-statement/18-statement.html


~EOT~ exit; } # Get form data sub get_form_data { read(STDIN,$buffer,$ENV{'CONTENT_LENGTH'}); if ($ENV{'QUERY_STRING'}) { $buffer = "$buffer\&$ENV{'QUERY_STRING'}" } @pairs = split(/&/,$buffer); foreach $pair (@pairs) { ($name,$value) = split(/=/,$pair); $value =~ tr/+/ /; $value =~ s/\t//g; $value =~ s/%([a-fA-F0-9][a-fA-F0-9])/pack("C",hex($1))/eg; $FORM{$name} = $value } }